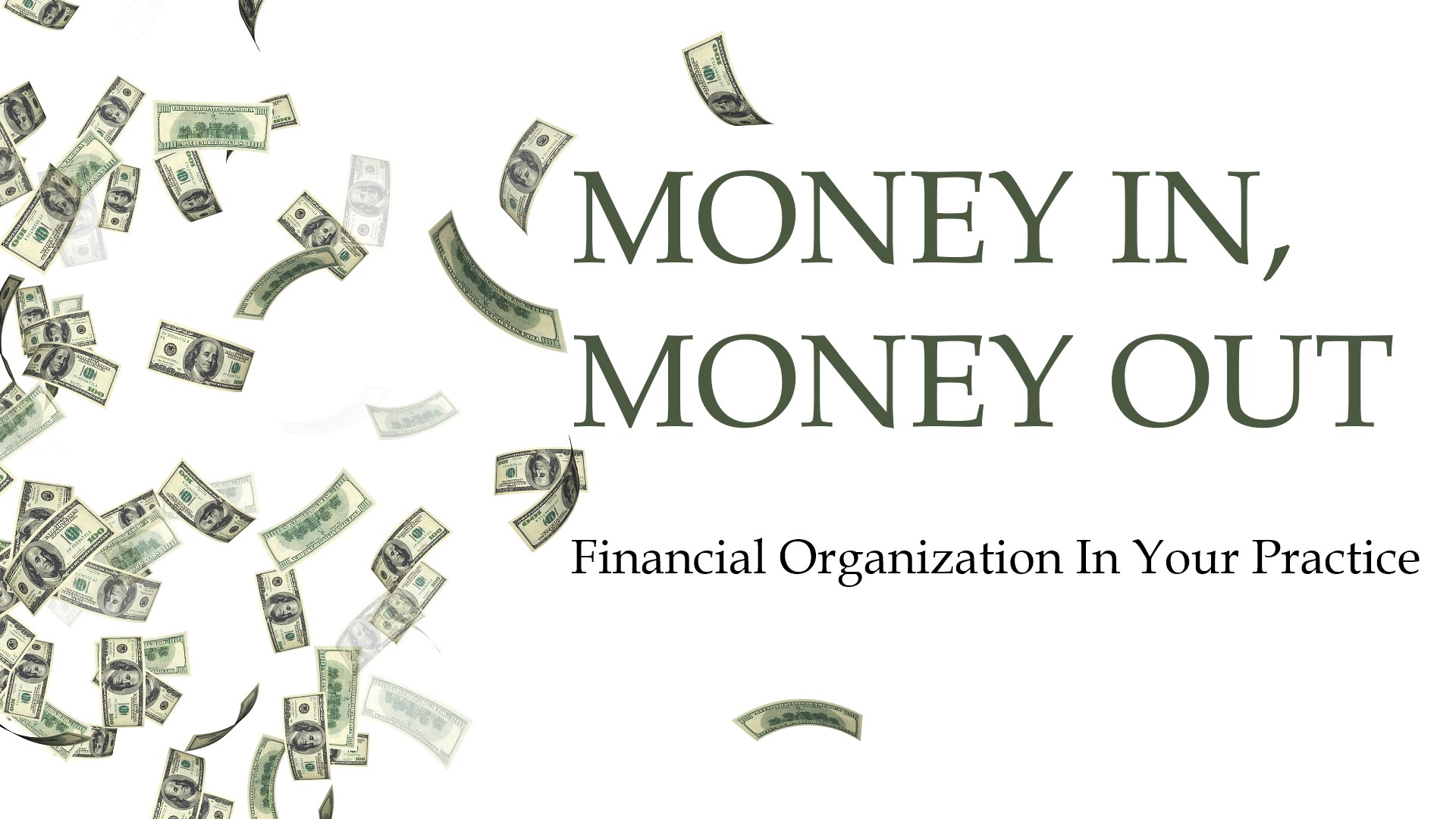 Money In, Money Out Podcast launched March 14, 2020. The Money In, Money Out Podcast was scheduled to launch after the Hinman meeting. After the cancellation of this meeting and the landscape of our known economy, business and life drastically changing, it was important to begin immediately.
Bookmark this page for weekly podcasts of valuable information or subscribe on iTunes, Spotify, TuneIn, or Stitcher.
---
September 7:  Not All Banks Are Created Equally! 
Some do not offer many digital services but plenty of relationships. Some offer tons of digital but nothing on relationship. There is much to be learned and guest, Katie Carlson of Frost Bank, provides valuable inside into small business banking. Tips on how to work with your commercial banker as well as how important is maintaining your credit score.
---
September 4: Assuming Payroll Tax Deferral Liability? 
Are you thinking of implementing the payroll tax deferrals in your business?  You will want to listen to this quick podcast before you make that decision.
---
August 24:  Thinking Outside The Box 
 Susan believes businesses grow by evaluating what has made other businesses successful. This episode gives insight to
Jazzy Jems
, a successful boutique business owned by
Entrepreneur Teenya Blanchard
.  Listeners will grab true "jems" in learning how this business has evolved through some major business hurdles, even losing power while recording a podcast!
---
August 13: Do You Have A Little Stress In Your Life Right Now???
If you have not had a little stress in your life this year, you have  lived under a rock! Life Change Units (LCUs) have never been higher in our lives but what does this mean?  Add conflicts with each other, listen to Susan's guest,
Denise Ciardello
of Global Team Solutions, as they explore solutions. Conflict cannot be ignored. Most often, it worsens. If you are feeling a little stress in addition to conflict, this is an episode you will not want to miss.
---
July 29:  Choosing To Embezzle: What Were They Thinking:
  If you own a practice for 30 years, SOMEONE you trust will embezzle from you. To think otherwise is negligent. Not implementing valuable systems will be the compost an embezzler needs to cultivate fertile embezzlement grounds. Embezzlers can grow in those conditions and what they produce will be high yield. Three relevant observations from the
American Dental Association Council of Dental Practices
Survey on Employee Theft in the Dental Practice
 and three obvious measures to put into place.
---
July 10:  Organize & Vitalize Your Workflow Space  
So much of the worldwide workforce has found themselves quite abruptly working from home, in a potentially incongruous work space. Kids trying to do online classes, spouses also working from home – Facebook posts are full of both frustrations and humorous insights. Andrea Greer from On Point Space joins the conversation and provides valuable tips on how to purge, how to view your space and how to freshen up your space to enhance creativity.
---
June 17:  Overseeing Practice Revenue – What's Changed?
  Learning to be nimble is what
Virginia Moore of Moore Practice Consulting
wisely recommends when she joins Susan for this candid discussion regarding how to review a practice's revenue. PPE patient fees, practice reports to review, using Dental Dashboards, collecting payments – these are just a few of the deeply discussed topics.
---
May 21:  Your Best Year Yet?
   Most everyone I have spoken with the past few months have declared this was going to be their best year yet in business, in whatever business they owned. Then, it came to a stop. Susan loves history and takes a dive into the past. World War 1, the Spanish Flu, the Roaring 20s and he Great Depression all happened within 11 years. There are some key takeaways.  Then, Susan brings up-to-date information on the PPP & EIDL tracking guidelines, Mortgage Forbearance vs. Deference and a few other timely details.
---
April 24:  Seeing Patients Again – Not as Easy as it Sounds
Teresa Duncan of Odyssey Management
joins Susan for a lively discussion about insurance and the returning patients. This is a must listen show as they explore what is going on in the dental insurance industry and what to expect going forward.
---
April 10: What Now – The forever cycle of "have I done everything I need to do?"
Janice Janssen, CFE
, joins Susan at the table to discuss key takeaways from the unemployment, PPP and EIDL, as well as four specific protocols to be working on now.
---
April 1: It's No April Fools COVID-19 Relief Money
  Not to be redundant, but
Kate Willeford, CPA
brings us up to date information regarding the CARES Act and the valuable information that can help you as a small business and employee weather this financial crisis.
---
March 27: More From The Twilight

Zone
Kate Willeford, CPA
has become a regular guest at the table to more information to practices, from visiting bill information to checklists to strong suggestions. Another Emergency Checklist is provided to download.
---
March 18: The CoronaVirus Twilight Zone Episode
Kate Willeford, CPA
joins Susan at the table again to bring current information on shutting down your practice. A handy checklist is available to download.
---
March 14: Is The Sky Really Falling?
Guest
Kate Willeford, CPA
& Susan offer some great tips to wade through the uncharted waters ahead.